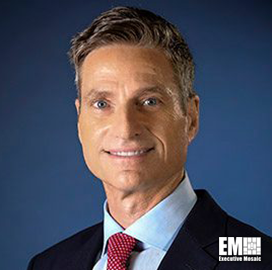 Lockheed Martin CEO James Taiclet said he intends to pursue the use of 5G networks to strengthen the autonomous capabilities of military vehicles, Reuters reported Tuesday.
"In some ways the military application of 5G is simpler than the commercial application," Taiclet told Reuters in an interview. "We're trying to make the programs and platforms better, and make them distinctively better versus our peer group by getting out in front of the networking side of this much more quickly."
Taiclet, who officially assumed his duties as president and CEO of Lockheed in mid-June, named the networking plan 5G.mil during a post-earnings call with investors Tuesday.
Lockheed on Tuesday reported net sales of $16.2B, net earnings of $1.6B and cash from operations of $2.2B during the second quarter of 2020 with a total backlog of $150.3B.
Join Potomac Officers Club for its 5G Summit on Oct. 27, 2020 to learn about the impact that innovative technologies and 5G integration have on the private and public sectors, the steps the federal agencies have taken to remain up to speed with the rapid advancement of technology, and the future programs, plans and priorities as the nation aligns with emerging technology.
Hon. Ellen Lord, undersecretary for acquisition and sustainment at the Department of Defense (DoD) and four-time Wash100 Award recipient, will be featured as the keynote speaker. Don't miss out on this must see event! Register here for the 5G Summit on October 27th.