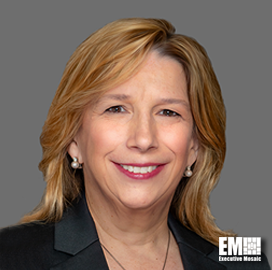 TYSONS CORNER, VA, July 13, 2020 — Leidos (NYSE: LDOS) will provide biometric software and associated special equipment for Customs and Border Protection personnel to process and verify data on travelers as part of a potential five-year, $960M blanket purchase agreement, GovCon Wire reported July 2.
"This BPA extends this work and draws upon Leidos' deep capabilities in both agile software development and SecDevOps, to support CBP's essential national security mission," Vicki Schmanske, president of Leidos' intelligence group, said in a July 1 press release.
About Executive Mosaic
Founded in 2002, Executive Mosaic is a leadership organization and media company. It provides its members an opportunity to learn from peer business executives and government thought leaders while providing an interactive forum to develop key business and partnering relationships.
Executive Mosaic offers highly coveted executive events, breaking business news on the Government Contracting industry, and delivers robust and reliable content through seven influential websites and four consequential E-newswires. Executive Mosaic is headquartered in Tysons Corner, VA. www.executivemosaic.com