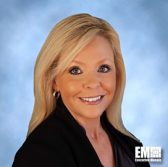 Red Hat has recognized Carahsoft Technology as its distribution partner of the year for 2019 in the public sector category for the latter's performance in helping sell open source software products across the North American market.
Carahsoft, which earned more than $6.5B in sales last year, saw new business for Red Hat-related subscriptions and professional services within the government sector grow 50 percent, the company said Tuesday
The recognition was based on partner efforts from March 2019 to March 2020.
"Our partnership continues to expand and evolve after more than a decade, and we are proud to work alongside Red Hat and our reseller partners to pursue new initiatives that help public sector agencies reach their modernization goals," said Natalie Gregory, a Carahsoft vice president.
Other Red Hat partner award winners include:
CDW-G
Hewlett Packard Enterprise
Lightbend
Microsoft
Northrop Grumman
Perspecta
Rackspace
Raytheon Technologies
World Wide Technology