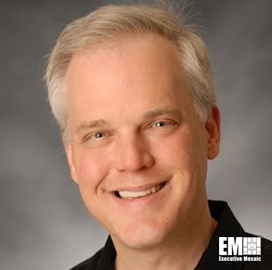 TYSONS CORNER, VA, June 1, 2020 "" David Egts, chief technologist of Red Hat's North American public sector business, said adopting open-source tools can drive transparency necessary to address bias in artificial intelligence, GovCon Wire reported May 12.
He wrote in a post on the Carahsoft website that the Trump administration is pursuing a "light-touch" AI regulation approach and encouraging the public to give input on rulemaking efforts related to the technology.
"It's gratifying to see that officials at the highest levels of government advocate having a wide range of groups figure out what those roles and policies should be and how we should create rules to promote fairness and transparency," Egts noted.
About Executive Mosaic: Founded in 2002, Executive Mosaic is a leadership organization and media company. It provides its members an opportunity to learn from peer business executives and government thought leaders while providing an interactive forum to develop key business and partnering relationships. Executive Mosaic offers highly coveted executive events, breaking business news on the Government Contracting industry, and delivers robust and reliable content through seven influential websites and four consequential E-newswires. Executive Mosaic is headquartered in Tysons Corner, VA. www.executivemosaic.com