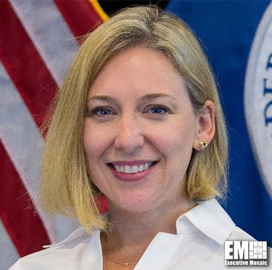 Jeanette Manfra, director for government security and compliance at Google, wrote in a Nextgov article published Monday that government agencies should consider transitioning from perimeter-based government clouds to cloud environments based on zero-trust framework as more employees telework during the COVID-19 pandemic.
Manfra, former assistant director for cybersecurity at the Cybersecurity and Infrastructure Security Agency, discussed the difference between "gov clouds" and commercial cloud platforms.
"New features are introduced daily into commercial clouds""and often on-the-fly. But because government clouds are run through specialized, standalone data centers, they can have up to an 18-month lag time in receiving new features," she wrote. "This greatly impacts the government's access to critical new technologies, whether it's data analytics, artificial intelligence and machine learning, and even new security protections."
Manfra called on agencies to adopt cloud platforms that implement a zero-trust approach to cybersecurity. "Zero trust removes the requirement of building a perimeter because users aren't even trusted when they're inside the fortress. Under perimeter-based models, that's usually when they do the most damage," she noted.