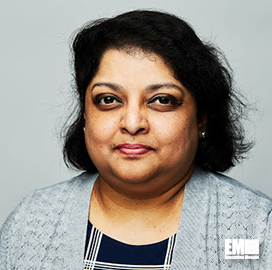 Pragyansmita Nayak, chief data scientist at Hitachi Vantara Federal, wrote in a Signal Magazine article published Tuesday that government chief information officers and their teams seeking to leverage data should advance a "digital cultural transformation" to enable agencies to "think both strategically and tactically in collecting, analyzing and acting upon data-based intelligence."
"One without the other will result in aimlessness and unmet expectations, as well as potential pushback on future analytics investments," she added.
Nayak discussed how tactical intelligence helps facilitate the use of analytics resources to manage daily operations and address problems in real time and how decision-makers glean insights from patterns and emerging trends through strategic intelligence.
"Simply stated, strategic intelligence is about defining policies and practices," Nayak said. "Tactical intelligence is about implementing policies and practices. Without both, the policies and practices will fail."
He also cited how machine learning, self-service analytics and graphical user interfaces and other tools could help users collect and gain insights from data to meet their tactical and strategic goals.