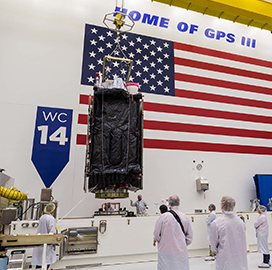 U.S. Marine Corps veterans Jeannette Haynie and Kyleanne Hunter have joined the Center for a New American Security to support the organization's military community initiative.
The two bring their expertise to serve as adjunct senior fellows for CNAS' Military, Veterans and Society Program, the organization said Thursday.
Haynie has produced research on the relationship between national security and gender, with coverage on military activities, extremism, leadership and terrorism. She has contributed both active duty and reserve service to USMC, and advised the branch's leaders on a variety of topics such as the Women, Peace and Security agenda.
Hunter supported various USMC operations as a Super Cobra helicopter pilot and contributed work to the House of Representatives' Marine Corps Legislative Liaison Office.
CNAS' Military, Veterans and Society program tackles the social issues that military service members experience upon transition to civilian life.