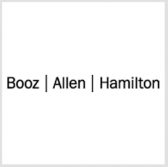 The U.S. Air Force tapped Booz Allen Hamilton to create a digital replica of a Lockheed Martin-built satellite to identify potential weaknesses in the global positioning system, Air Force Magazine said Sunday.
Booz Allen developed the SatSim tool to replicate the Block IIR GPS satellite in support of the Air Force Space and Missile Systems Center.
SMC employed SatSim to carry out penetration tests and vulnerability scans within various components of the GPS platform such as ground control stations and radio frequency links. Booz Allen performed "man-in-the-middle" attacks shortly to validate any possible vulnerabilities.
USAF commissioned the satellite replica in response to section 1647 of the 2016 National Defense Authorization Act, a law that mandates the performance of testing efforts to identify gaps.
According to the report, digital satellite replicas utilize a model-based systems engineering approach to support SMC in building space platforms and evaluating orbital mechanics, system architectures, fields of view and signal characteristics.