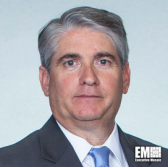 CACI International, Inc. announced on Monday that the U.S. Navy's Sea Warrior Program has awarded a four-year and eight month, $385M task order to support MyNavy Human Resources Transformation, the Navy's manpower, personnel, training and education human resources modernization campaign.
"CACI will support the Navy by leveraging our proven and successful expertise in modernizing enterprise human resources systems for our Armed Forces," said John Mengucci, president and CEO of CACI. "We remain committed to delivering innovative enterprise solutions to provide the Navy with improved and reliable systems."
CACI will consolidate more than 200 applications supported by 50 disparate Navy HR systems to create an interoperable solution designed to improve the delivery of essential HR services to all sailors and reservists and their families.The MyNavy HR program will transform how the Navy recruits, trains, and manages its sailors in today's demanding operational environment.
In addition, CACI will use its Model Driven Design and Implementation methodology and Defense Acquisition University- recognized Agile Solution Factory to significantly improve the functionality and efficiency of the Navy's enterprise HR systems. The outcome will provide a modern, cloud-based infrastructure that will positively impact the entire Navy "Hire-to-Retire" lifecycle.
Along with this task order award, CACI's Business Process Reengineering and Navy Data Management support work has positioned the company as the leading strategic partner for the Navy in the HR space and increases the company's overall human capital business across the Department of Defense and federal government.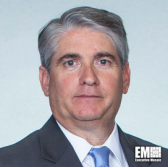 "CACI is proud to continue our longstanding relationship with the Navy, our first and longest-held customer," said J.P. London, CACI's executive chairman and chairman of the Board. "We will continue to provide the Navy with support for their mission-critical force development and management needs."
About CACI International
CACI's 22,000 talented employees are vigilant in providing the unique expertise and distinctive technology that address our customers' greatest enterprise and mission challenges. Our culture of good character, innovation, and excellence drives our success and earns us recognition as a Fortune World's Most Admired Company. As a member of the Fortune 1000 Largest Companies, the Russell 1000 Index, and the S&P MidCap 400 Index, we consistently deliver strong shareholder value.