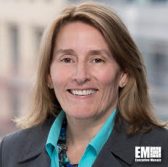 Science Applications International Corp. has named 10 military veterans as 2019 CyberWarrior Scholarship recipients.
The CyberWarrior Scholarship program is a partnership between SAIC and ISC2's Center for Cyber Safety and Education and seeks to provide career opportunities to veterans to help meet the demand for cybersecurity professionals, SAIC said Monday.
"This program strongly supports veterans with the difficult transition to civilian life by helping them to improve their already strong qualifications and assisting them in obtaining industry-recognized certifications," said Alicia Lynch, chief information security officer at SAIC. "Their passion and dedication to the field of cybersecurity will help our nation meet and defeat cyberattacks that threaten our infrastructure, defense sector, and its supply chain."
The scholarship recipients are:
Alfredo Rodriguez, Army veteran from Fort Meade, Md.
Eric Kinzie, Navy veteran from Fort Wayne, Ind.
Esther Stepansky, Army and Army National Guard veteran currently living in Israel
Jeremy Rodriguez, Marines Corps veteran from Tampa, Fla.
Jermaine White, Navy veteran from Clinton, Md.
Jose Villalobos, Army National Guard veteran from Phoenix
Karen Grgurich, Army veteran from Chicago
Kimberly Moss, Army Reserve veteran from Atlanta
Marylyn Harris, Army veteran from Houston
Peter Alvarado-Ruiz, Army veteran from San Antonio
The scholarship program will provide recipients with trainings, learning materials and exam vouchers for their preferred ISC2 certification. ISC2 certifications covered by the program include Certified Information Systems Security Professional and Certified Cloud Security Professional.
SAIC will officially recognize the program recipients during a presentation ceremony at the Association of the United States Army's conference on Oct. 15, Tuesday, in Washington, D.C.