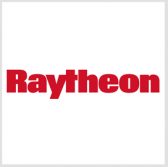 Raytheon has exhibited at the Association of the U.S. Army"™s annual conference its proposed radar for the Army"™s Lower Tier Air and Missile Defense Sensor program meant to replace the Patriot air-and-missile defense radar system. C4ISRNET reported Monday.
Bob Kelley, director of domestic integrated air and missile defense programs for business development and strategy at Raytheon, said the company"™s offering for the LTAMDS competition features an open architecture, uses a next-generation gallium nitride system and is designed to meet the service"™s transport and mobility requirements.
The Army has been reported to be in negotiations with the contract winner after conducting a "sense-off" for the LTAMDS program at White Sands Missile Range in New Mexico. Raytheon, Northrop Grumman and an industry team of Lockheed Martin and Elta Systems participated in the event.
Gen. Mike Murray, head of Army Futures Command, told the publication in September that the service is expected to decide in October on the LTAMDS competition. The selected vendor will develop six prototypes through the end of fiscal 2022.