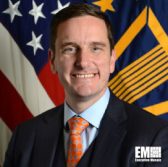 Mercury Systems announced on Wednesday that Dr. William Conley will join the company as chief technology officer, effective Sept. 30. Dr. Conley will direct and accelerate Mercury's vision and leadership in innovative technology for the aerospace and defense industries.
"I am thrilled to welcome Bill to Mercury's leadership team," said Mark Aslett, president and CEO at Mercury Systems. "He is a proven leader and innovator with extensive experience building world-class technology teams and developing highly-successful products and platforms in the defense industry. His expertise in envisioning the future will help keep Mercury at the forefront of delivering innovation that matters."
Prior to joining Mercury, Dr. Conley was a member of the Federal Senior Executive Service, serving as the Director for Electronic Warfare in the Office of the Secretary of Defense. In the role, he led the $7 billion annual investment to develop and acquire electronic warfare weapon systems, while also serving as an executive secretary for the Electronic Warfare Executive Committee.
In addition, he served as program manager at the Defense Advanced Research Projects Agency, where he led an innovative investment portfolio focused on electronic warfare. He also co-founded the Laboratory for Spectrum Technology Advanced Research at the Naval Surface Warfare Center – Crane Division.
Dr. Conley has been recognized with various distinctions and awards, including the prestigious Department of Defense Outstanding Employee with a Disability Award, the Under Secretary of Defense for Acquisition Technology, and Logistics Award for Excellence and the 2018 Gold Award from the Association of Old Crows.
"It's a privilege to join Mercury at such a pivotal time in our industry and to be with a company at the intersection of technology and defense," said Dr. Conley. "I look forward to working with the leadership team and all my new Mercury colleagues to continue driving technological change, charting our future, and bringing innovative products and services to our valued aerospace and defense industry customers."
About Mercury Systems
Mercury Systems is a leading commercial provider of secure sensor and safety-critical processing subsystems. Optimized for customer and mission success, Mercury's solutions power a wide variety of critical defense and intelligence programs. Headquartered in Andover, Mass., Mercury is pioneering a next-generation defense electronics business model specifically designed to meet the industry's current and emerging technology needs.