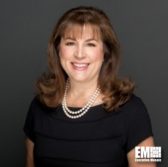 Nazzic Keene, CEO of Science Applications International Corp., has cited its collaboration with Polaris for the U.S. Army's infantry squad vehicle initiative as evidence of the former's implementation of new approaches, Inside Defense reported Friday.
Keene, a 2019 Wash100 Award recipient, said during a call with analysts that SAIC has "elected to take a very different posture and position" for its team-up with Polaris to develop the latter's DAGOR ground vehicle as part of the firms' joint bid for the ISV effort.
She added that SAIC's role is to help engineer and fortify the combat vehicle's command, control, communications, computer, intelligence, surveillance, and reconnaissance features, and not to shoulder the vehicle's manufacturing aspect.
SAIC first announced its partnership with Polaris in August and noted that it plans to integrate communications, surveillance, cybersecurity and non-kinetic fire features into DAGOR.