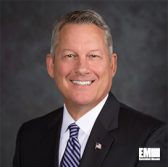 Ken Folderauer, vice president of Federal Comcast Business, recently spoke with ExecutiveBiz about the company"™s expansion into the federal government space, what will differentiate Comcast Business in the market, how the company can help the federal government prepare for the future, continue to drive growth and exceed expectations.
"We can set a new standard in networking technology and prepare the federal government for the needs of the future."
ExecutiveBiz: How has your experience prepared you for the new role?
"I have over 35 years of executive leadership experience in the telecommunications industry and I"™ve supported the U.S. federal government across a variety of organizations. Before I joined Comcast Business, I led the communications practice within Oracle"™s National Security Group serving the U.S. government"™s Intelligence Community globally and prior to Oracle, I held a range of senior leadership positions serving the Federal Government within BT Federal, Inc. Time Warner Telecom"™s Public Sector, Qwest Communications Government Services Group and Verizon Communications."
ExecutiveBiz: Why is Comcast Business expanding into the federal space now?
"Comcast Business has been serving the federal government for many years and we"™re now looking to partner with the federal government and take a key role in helping our nation meet the communication challenges they are facing and to emerge as a network technology leader to move the federal government into the digital future. There is a strong sense of corporate patriotism as we build out this team.
Comcast Business is deepening its relationship with the federal government as its a natural extension of our product portfolio and core network capabilities "" small businesses, mid-sized, and large nationwide enterprises. With our unmatched network capabilities, we"™re confident we can set a new standard in networking technology and prepare the federal government for the needs of the future."
ExecutiveBiz: How will Comcast Business differentiate itself in the federal market?
"Comcast Business provides a diverse network from the telcos and provides nationwide connectivity with over 150,000 fiber route miles, 1.6 million ethernet enabled buildings and more than 600 connected data centers, which enables seamless connectivity for geographically dispersed agencies across the network ecosystem.
In addition, we have a deep product portfolio, and a reliable network with the largest converged IP network in the country plus a mix of professionals on the Comcast Business team. I"™m also proud to say we are a military-friendly employer and have hired more than 15,000 members of the military community since 2010."
"Comcast is also committed to invest in and build out our network architecture and increase the size of our footprint. More organizations will be able to benefit from our gig speed network.
In the greater DC market alone, we have made a multi-million dollar investment in the expansion of our fiber-based network to reach more than 300 additional buildings and to benefit hundreds of more businesses by making the network more accessible with a strong focus on serving the federal government. We will continue to build out our network with investments and we"™re only getting started."
ExecutiveBiz: As you establish the company in the federal market, what are your specific goals and initiatives to do that and continue to drive growth?
"Comcast Business is eager to establish our presence in the federal government"™s procurement of technology products. We"™re already an approved vendor on the GSA 70 schedule for Ethernet products and we intend to expand our portfolio of services. You can expect to see Comcast Business participating in events and programs to deepen awareness of our brand and familiarize the key players with the value we represent.
We"™re also looking to create awareness for "Comcast Business"™s capability" within the U.S. government, serve the government"™s needs directly, partner with a prime or subcontractor, continue to grow our federal team, brand ourselves as the premier provider for nationwide connectivity and exceed everyone"™s expectations along the way."