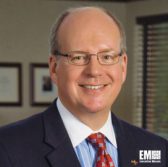 Concurrent Technologies Corp. will help Science Applications International Corp. design and produce two armored reconnaissance vehicle hulls under a $1.2M contract. CTC said Monday that it will aid in the delivery of these hulls to the U.S. Marine Corps for a program supported by the Office of Naval Research.
SAIC won a $20.5 million contract earlier this year to support research and development under the ONR-funded program that aims to produce armored reconnaissance vehicles.
"We"™re eager to work with SAIC and apply our extensive expertise in ground vehicle prototype manufacturing, specifically incorporating friction stir welding, and our recent experience building two combat vehicle prototypes for the U.S. Army," said Ed Sheehan, president and CEO at CTC.
CTC will perform its portion of work at the firm's environmental technology facility located in Johnstown, Pa. Contract work, which will employ over 18 personnel, is scheduled to conclude in March 2020.