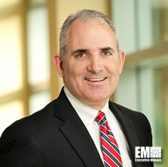 NTT Data Services Federal Government announced on Monday that the company has secured a five-year, $114M contract with the Centers for Disease Control and Prevention.
The company will manage the CDC"™s critical IT infrastructure and provide application and user support services, including service desk support, cybersecurity and infrastructure emergency preparedness, to aid the agency"™s mission of protecting America from health, safety and security threats.
"Since 2004, we have delivered insights and solutions that have met and exceeded the CDC"™s complex technical and functional requirements," said Tim Conway, president of NTT Data"™s public sector division and a 2017 Wash100 Award winner. "This new contract will allow us to continue to leverage and deliver the capabilities of our global NTT network, while enabling the CDC to embrace innovative, digital solutions that allow them to more effectively protect our country from health threats."
As a long-time CDC partner, NTT Data currently supports nearly 20,000 agency stakeholders around the world and more than 33,000 CDC devices.
About NTT DATA Services
NTT DATA Services partners with clients to navigate and simplify the modern complexities of business and technology, delivering the insights, solutions and outcomes that matter most. We deliver tangible business results by combining deep industry expertise with applied innovations in digital, cloud and automation across a comprehensive portfolio of consulting, application, infrastructure and business process outsourcing services.