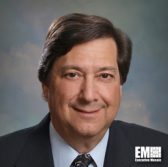 TYSONS CORNER, VA, September 25, 2019 "" Advanced Concepts and Technologies International has received a contract from the U.S. Air Force to provide program management services for the capability modernization of the surgeon general's office at the headquarters of the Pacific Air Forces, GovCon Wire reported Sept. 12.
ACT I will conduct an evaluation to determine the upgrades required for the HQ PACAF"™s aerospace and ground medical equipment and processes, the company said Sept. 11. It also aims to provide input for the research, development and acquisition efforts of the Air Force Medical Services.
"We are proud to be able to support the office of the Command Surgeon General in its efforts as the focal point for combat support modernization strategic planning," said Neil Albert, president at ACT I.
All work will take place at the HQ PACAF Office of the Command Surgeon General at Joint Base Pearl Harbor-Hickam in Hawaii.
About Executive Mosaic: Founded in 2002, Executive Mosaic is a leadership organization and media company. It provides its members an opportunity to learn from peer business executives and government thought leaders while providing an interactive forum to develop key business and partnering relationships. Executive Mosaic offers highly coveted executive events, breaking business news on the Government Contracting industry, and delivers robust and reliable content through seven influential websites and four consequential E-newswires. Executive Mosaic is headquartered in Tysons Corner, VA. www.executivemosaic.com