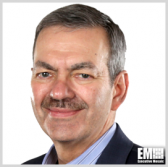 Mark Forman, vice president of digital government at Unisys"™ federal arm, has said that chief information officers must adopt strategies on implementing cloud-related capabilities to fully leverage the new technology for modernizing operations.
He wrote in a Nextgov piece published Thursday that agencies should make use of virtualization and containerization capabilities as well as web and microservices to enable the operation of applications in a cloud environment at a reduced cost. In addition, CIOs can deploy application programming interfaces to cut costs required for developing and managing customized code.
Forman also suggested that CIOs implement a cloud management platform instead of the traditional capital expenditure framework and use behavioral economics to create outcome-based value and promote adoption to new strategies.
"Given the dynamics of cloud offerings, CIOs must continually adjust their IT service catalogs to encourage adoption while accepting a certain level of the fixed costs," he said.