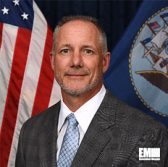 Steven Schulze has joined the Patrona Corporation as vice president of Navy Technical Support Services to expand, lead, align and integrate the technical services portfolio Patrona delivers to the US Navy, Patrona announced on Wednesday.
He has over 30 years of experience in managing and executing engineering and technical services across a wide range of engineering disciplines supporting the life cycle engineering maintenance and modernization of ships, submarines and naval systems.
Prior to joining Patrona Corporation, Schulze served as NAVSEA"™s deputy chief engineer and CTO accountable for executing the Navy"™s technical authority policy across all ships, submarines, vehicles and assigned systems.
Schulze was responsible for leadership, management and supervision of nearly 600 engineers and scientists performing interdisciplinary systems engineering and research in support of development, design, construction/fabrication, test and evaluation, operations and life cycle support of ships, submarines and naval systems.
In addition, he served eight years as executive director of the Undersea Warfare Directorate, responsible for senior level management of all matters regarding in-service nuclear submarines, deep submergence and ocean engineering assets, related shore infrastructure and assigned research and development initiatives.
Schulze earned a bachelor of science degree in ocean engineering from the Florida Institute of Technology in 1985 and a master of science degree in national resource strategy from the Industrial College of the Armed Forces in 2000.
About Patrona Corporation
Patrona Corporation is a certified small business founded in 2005.  Our workforce consists of proven professionals who are innovative and dedicated to the successful fulfillment of our customers"™ missions. Patrona"™s core capabilities include Project Management, Strategic and Operational Planning, Technical and Logistical Support, Quality Control, Financial Management and Lean Six Sigma Black Belt Support.