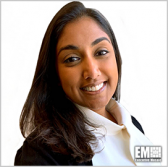 Renee Michael, former forensic accounting leader at the FBI, has joined financial crime and risk compliance company Exiger as an associate managing director. She will oversee growth initiatives for the company's government services and consulting businesses through Exiger's Washington, D.C.-based offices, the company said Tuesday.
"Renee's diverse skill set and experience embody Exiger's integrated approach to client services," said Michael Cherkasky, executive chairman at Exiger. "Her investigations insight gives her a rare vantage point to understand and support our government and corporate clients' needs."
Michael brings to the role over 14 years of forensic accounting and audit experience. She previously served as a program manager at the FBI headquarters' forensic accountant unit. She also held legal compliance and forensic accounting roles at PwC and Baker Hughes.