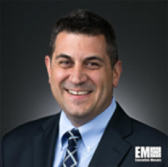 Raytheon has created a virtual software factory in a move to accelerate the company's process of developing and delivering software platforms to military customers.  The company said Monday its new factory includes physical coding spaces and cloud-based tools that are designed to automate the delivery process, as well as facilitates the adoption of Agile and DevOps methods across multiple programs.
The toolset, dubbed "pipeline in a box," can support code integration, test, cybersecurity and production deployment efforts.
"In a world where threats evolve fast, software must evolve faster," said Todd Probert, vice president of Raytheon's intelligence, information and services business. "The average consumer can expect to get new apps every day; why can't soldiers expect the same?"
Raytheon added it has begun to establish an advanced coding hub at a company facility in Indianapolis and build "dojo" training rooms intended to drive collaborative efforts. The company maintains a dojo for space programs in its Cityline facility in Texas and a similar space in its facility in Aurora, Colo.