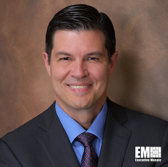 Mark Gordon, formerly president and CEO at Consolidated Aerospace Manufacturing, has rejoined AMETEK as vice president and general manager of the firm"™s thermal management solutions group.
Before his previous capacity, Gordon served as vice president and general manager of AMETEK"™s measurement and power systems division, the company said Friday. He also held executive positions at United Technologies Corp., Amphenol, ABB Group, Schneider Electric and Smiths Group.
"Mark"™s extensive industry background and his prior experience within our aerospace and defense business will help drive continued growth for our Thermal Management Systems business," said David Zapico, chairman and CEO at AMETEK.
Gordon obtained his bachelor"™s degree at North Carolina State University and landed master"™s degrees from Harvard University and the University of South Florida.