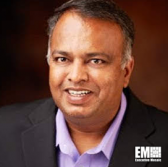 Sandeep Shilawat, executive director for cloud and DevOps at ManTech International, told attendees at the Advanced Technology Academic Research Center"™s Cloud and Infrastructure Summit that the "zero trust" concept is key to full-scale cloud adoption.
He noted during a panel discussion that zero trust, an information technology approach that seeks fortified security within and outside an organization, requires IT heads to perform audits and catalog network properties using metatdata, according to a ManTech press release published Wednesday.
"The internet was not designed for trust or security," said Shilawat. "So the challenge for government agencies is to approach IT transformation with security in mind. Both cloud migration and a Zero Trust framework assist in this goal "" and are achievable, even in agencies with limited budgets."
ManTech is working on cloud migration projects with federal clients as part of the CDM DEFEND-E contract and recently launched its Secure Tactical Edge Platform for real-time and cloud-based data analytics.