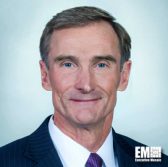 Leidos has partnered with football team Baltimore Ravens to promote public awareness in the current opioid crisis. As part of the "Tackling Opioid Addiction" program, both organizations will provide donations for every tackle, interception and fumble enacted by the Ravens during the regular NFL season, Leidos said Wednesday.
The donations will support the delivery of drug disposal packets in support of nonprofit organizations within the Baltimore area that work to fight drug addiction. Both Leidos and the Ravens will also work on public service announcements for the campaign.
"This effort will continue to increase awareness of an epidemic that is devastating many lives across the nation while boosting prevention efforts in the Baltimore community," said Roger Krone, chairman and CEO of Leidos and six-time Wash100 Award recipient.
Leidos sponsored the Ravens' Aug. 15 pre-season game and will also sponsor the "Salute the Service" game on Nov. 17. In 2017, the company formally launched an initiative combat opioid addiction.