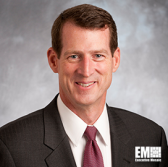 Dun & Bradstreet"™s government segment has named Yaneev Golombek, a Ph.D. student in civil engineering at the University of Colorado, as the recipient of the company"™s 2019 Geospatial Data Science Scholarship.
"We are pleased to partner with the U.S. Geospatial Intelligence Foundation in support of emerging talent like Yaneev," Tim Solms, general manager of Dun & Bradstreet Government Solutions," said in a statement published Thursday.
"Many of our government clients rely on geospatial intelligence to fulfill their diversified mission objectives, and we"™re proud to play a part in accelerating innovation in the technology that enables government to do its job more effectively and efficiently," Solms added.
Golombek will get a scholarship worth $15,000 to support his research into 3D geospatial and analytical applications for transportation. His research is expected to better understand the transportation infrastructure"™s role in national security and initiatives to protect the critical infrastructure and support warfighters in urban environments.
The Dun & Bradstreet-USGIF scholarship aims to support a graduate student who pursues research into geospatial data science to address large-scale and data-intensive problems through spatial science, math, computer science and engineering.