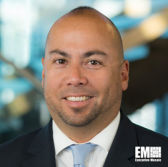 DLT Solutions has partnered with nine technology vendors to market tools designed to help government organizations avoid cyber attacks on information technology systems.
The Herndon, Va.-based company said Wednesday its cybersecurity technology vendor network works with customer agencies to help them comply with the Department of Homeland Security's continuous diagnostics and monitoring requirements, as well as utilize a Zero Trust strategy and cloud computing services.
"More than 35,000 cybersecurity incidents were reported by civilian agencies in fiscal year 2017 and incidents like these continue to impact our government," said DLT President Brian Strosser.
Strosser added the technology reseller seeks to address risk management challenges in the public sector. Federal agencies can procure offerings from BitSight, Corsa, FireMon, Flashpoint, Glasswall, IDaptive, ObserveIT, Swimlane and ThreatStop via DLT's position on multiple contract vehicles.