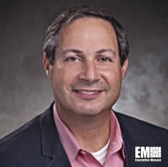 Marc Mancher, a principal at Deloitte"™s consulting practice, has said that agencies should consider establishing a center of excellence to handle the implementation of robotic process automation at an enterprise level.
In a Nextgov piece published Wednesday, Mancher wrote that CoEs can help agencies establish governance plans, tool and training templates, performance measurement procedures and teams responsible for the scaling of a pilot project across the agency. Mancher noted that agencies must first identify if they are in the piloting, development or scaling stages before establishing a CoE for RPA implementation.
CoEs can then deploy groups such as a business team for identifying opportunities for applying automated technology; a digital management office team that will oversee the execution of each stage; and a technology team composed of developers and technical experts.
"This is where establishing a CoE can be most beneficial""helping agencies navigate from managing a single bot to entire fleets of bots at the enterprise level," he said. "Setting up the right teams to manage the CoE and the scaling of an RPA program can make all the difference for an agency trying to advance from Wave Two to Wave Three."