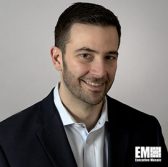 Shaun Bierweiler, vice president and general manager of the public sector business at Cloudera, has said the company offers a migration service that works to help enterprise customers transition to another data provider and cut the operational risk of a business disruption.
He wrote in a LinkedIn article posted Thursday the potential impacts of provider volatility on government agencies may be higher than private sector organizations, especially relating to citizen data security, missions and service delivery. Bierweiler noted that Cloudera aims to help clients store information and process workload on premise and in cloud or hybrid computing environments with minimal disruptions.
"For the data-driven enterprise that relies on a data infrastructure, the risk of a provider's instability has both immediate and long-term implications for an organization's ability to run efficiently and deliver on its mission," he added.