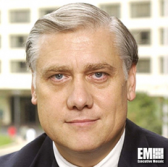 Kenneth Kizer, chief healthcare transformation officer at Atlas Research, said at a Massachusetts Institute of Technology event in Washington, D.C. on Aug. 1 that effective public-private partnerships can drive efforts to improve patient experience and healthcare.
"Everyone comes to the table with a diverse set of expertise," Kizer said during a panel discussion at the MIT Hacking Medicine Grand Hack event. "The key to successful partnerships is channeling that expertise to develop and deploy new and focused solutions that are mutually beneficial."
According to an Atlas Research press release published Friday, it partnered with MIT, the Department of Veterans Affairs and Samsung"™s American arm to lead discussions on current healthcare issues during the event, which brought together representatives from the private sector, academe and government.
Carolyn Clancy, deputy undersecretary for health for discovery, education and affiliate networks at the Veterans Health Administration, noted that the VA has been leveraging its Innovators Network of 36 sites as part of its healthcare efforts.