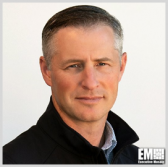 Lee Dingman, formerly senior vice president at Ascent Vision Technologies, has been elevated to the roles of president and chief commercial officer. Dingman will manage AVT"™s sales and marketing departments and oversee commercial strategies as part of his new capacities, the company said Thursday.
The nine-year U.S. Army veteran started his career at AVT in 2015 as vice president of sales and business development. He also served as national sales manager at the Musculoskeletal Transplant Foundation.
"Lee has been an instrumental member of the leadership team at Ascent Vision since its founding in 2015 and he continues to lead the team into exciting new growth markets," said Tim Sheehy, CEO at AVT.
AVT is a technology firm that offers software development services, counter drone technologies and imaging platforms for defense and aerospace industry clients.