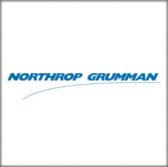 A team at Air Force Research Laboratory completed a ground test of a Northrop Grumman-built scramjet engine at Arnold Air Force Base in Tennessee.
Todd Barhorst, an aerospace engineer at AFRL and lead for the Medium Scale Critical Components program, said in a statement published Monday that the air-breathing hypersonic engine generated over 13,000 pounds of thrust during testing conducted by AFRL with Arnold Engineering Development Complex and Northrop.
"The scramjet successfully ran across a range of hypersonic Mach numbers for unprecedented run times, demonstrating that our technology is leading the way in delivering large scale hypersonic platforms to our warfighters," said Pat Nolan, vice president for missile products at Northrop.
The 18-foot-long engine went through approximately 30 minutes of accumulated combustion time during a series of tests that spanned nine months.