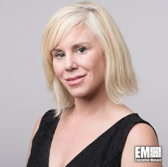 Sally Turbyville, a two-decade veteran of healthcare initiatives, has been named a senior vice president at consulting services provider Atlas Research.
Atlas Research said Monday that Turbyville will oversee the Washington, D.C.-based company's research and evaluation service line and portfolio of technical assistance offerings for military veterans, homeless individuals, women, children and families.
Previously, she worked as a senior director at the National Quality Forum, where she led the implementation of a consensus-based framework for evaluating care cost and resource use. Turbyville also served as senior fellow at the Children"™s Hospital Association and as managing director and principal at research company IMPAQ International.
She also teaches public health program planning to graduate students at George Washington University.