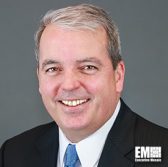 Paul Dillahay, president and CEO of NCI Information Systems, wrote in a Nextgov article published Monday about the need for the federal government to push for the adoption of artificial intelligence in order to revolutionize the government workforce.
"When widely adopted, AI technology will significantly revolutionize how work is done in the federal workspace and allow us to "˜scale"™ human action to critical thinking tasks, making the workforce more productive in the process," Dillahay said.
He mentioned the use of AI-based platforms in the private sector, such as transforming fraud detection and advancing precision medicine. Dillahay also discussed the efforts launched by the White House and the Department of Defense to prioritize AI development and adoption.