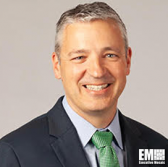 KBR will compete for task orders to help the Defense Logistics Agency install automated fuel systems at Department of Defense facilities worldwide through a potential five-year, $124M contract.
The company said Monday it seeks to provide materials, personnel and non-personnel services necessary for the design and installation of fuel handling platforms and related systems under the firm-fixed-price, indefinite-delivery/indefinite-quantity contract.
"We will use our expertise to assist the Defense Logistics Agency in increasing fuel inventory accountability, improving fuel monitoring and controls and preventing potential fuel spills," said Byron Bright, president of KBR's government solutions segment.
Bright added the company has helped customers build such systems over the past 12 years.
Aside from KBR, BAE Systems and ENGlobal also hold positions on the IDIQ.