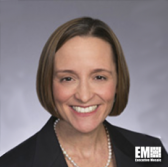 General Dynamics Information Technology announced on Tuesday that it has secured a potential five-year, $2 billion contract to continue helping manage the State Department's global technical security supply chain.
Under the new contract, the company will provide DOS with a fully-integrated, turnkey solution consisting of technical security systems, engineering and solution development, hybrid supply chain and distribution management, as well as a global logistics and transportation network.
"This award demonstrates GDIT's commitment to providing world-class solutions for our customers and expanding the broader security mission of federal agencies," said Amy Gilliland, president of GDIT and a 2019 Wash100 Award recipient. "We are excited to continue supporting one of the federal government's largest supply chain and logistics operations."
The company's security engineering professionals apply best practices to deliver reliable and high-impact security solutions. This includes deploying supply chain and logistics experts who embrace state-of-the-art commercial supply chain processes, tools and techniques.
"GDIT delivers millions of security-related items to embassies and high-threat posts worldwide," said Senior Vice President Paul Nedzbala, head of GDIT's federal civilian division. "We remain committed to this important work for the State Department and its employees across the globe."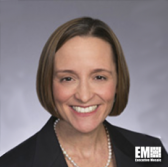 Executive Mosaic will host Potomac Officers Club"™s 2019 Secure Supply Chain Forum on July 18th. The forum will feature Kristen Baldwin, of the Department of Defense, as the keynote speaker. Cheri Caddy of the NGA, Daniel Kroese of DHS, Don Davidson of Synopsys, Tina Kuhn of Cybercore Technologies and Keith Nakasone of GSA will also be featured as panelists with Jill Singer of AT&T and 2019 Wash100 Award winner serving as the panel"™s moderator. 
We hope to see you at the 2019 Secure Supply Chain Forum on July 18th. Register right here.