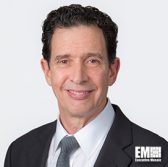 ST Engineering's U.S. subsidiary has delivered a pair of street lighting platforms to Honolulu for a company-sponsored pilot project in the capital of Hawaii.
The company said Wednesday two WISX Smart Street Lighting kiosks were installed at Honolulu's Kalakaua Avenue and Chinatown for the system demonstration.
Tom Vecchiolla, president and CEO at ST Engineering North America, said the kiosks are designed to facilitate the rollout of community engagement, public safety and environmental observation and management services for urban residents.
The company developed its WISX platform using multiple tools and standards intended to help local government personnel analyze and share data to manage the delivery of services.
Go Mango Interactive provided community engagement applications to the project.