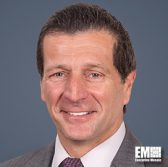 TYSONS CORNER, VA, June 5, 2019 "" Serco Inc. will acquire Alion Science and Technology's naval systems business in a $225M transaction that is anticipated to close by the second half of the year, GovCon Wire reported May 24.
The definitive asset purchase agreement also includes the business unit's Canadian arm and related contract operations and is part of an effort by Serco Group's North American subsidiary to build on its naval support, modernization and sustainment capabilities, Serco said May 23.
The company sees Alion's naval systems business as a complement to the Serco C5ISR portfolio that could also strengthen its position as a provider of integrated maritime support to customers, including the U.S. Navy.
"This is a growth-oriented strategic acquisition that brings Serco highly valued technical talent, and we look forward to the new opportunities this transaction will create across both organizations," said Dave Dacquino, chairman and CEO of Serco Inc. and a past Wash100 awardee.
About Executive Mosaic: Founded in 2002, Executive Mosaic is a leadership organization and media company. Executive Mosaic offers highly coveted executive events, breaking business news on the Government Contracting industry, and robust and reliable content through seven influential websites and four consequential E-newswires. Headquarters are located in Tysons Corner, VA. www.executivemosaic.com