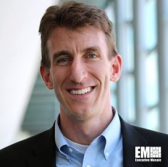 Kyle Rice, chief technology officer at SAP National Security Services, wrote in a FedScoop article published Tuesday that the Department of Defense should leverage commercial technology systems to advance innovation and keep ahead of adversaries.
Rice mentioned a number of parallels between DoD and the financial industry and the difference between the two when it comes to innovation.
"So what is so different about the financial industry (or others such as automotive, retail, etc.) that is succeeding with innovation where the DOD is not? The key distinction is that these companies leverage commercial products which give them the freedom to innovate around their core expertise," he wrote.
Rice, who serves as head of NS2 Labs, called on the Pentagon to work with the commercial sector to help address the innovation gap.
"The DOD can use commercial capabilities around artificial intelligence and machine learning, data management, and other core computing areas as a platform on which to create mission-specific innovations for soldiers. In this manner, the DOD can focus its innovation on the areas in which it excels, while not wasting resources," he added.