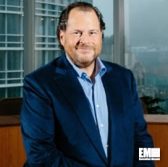 Salesforce has entered into a definitive agreement with Tableau Software to acquire the company in a transaction worth a potential value of $15.7 billion, Salesforce announced on Monday. The deal is projected to provide Salesforce a $400 million increase in revenue by 2020.
The transaction has been approved by the board of directors of both companies. Each share of Tableau Class A and Class B common stock will be exchanged for 1.103 shares of Salesforce common stock, which represents a value of $15.7 billion based on the trailing 3-day volume weighted average price of Salesforce's shares as of June 7, 2019.
"We"™re bringing together the world"™s #1 CRM with the #1 analytics platform. Tableau helps a lot of people see and understand data, and Salesforce helps people engage and understand customers, said Marc Benioff, chairman and co-CEO of Salesforce." It's truly the best of both worlds for our customers–bringing together two critical platforms that every customer needs to understand their world," Benioff added.
With Tableau and Einstein together, Salesforce will deliver the most intelligent and intuitive analytics and visualization platform for every department and every user at any company. Tableau will make both Customer 360 and Salesforce's analytics capabilities stronger than ever, and enable the company to reach a much broader set of customers and users.
Companies of every size and industry are transforming how they do business in the digital age""customers and data are at the heart of those transformations. This creates an incredible opportunity for Salesforce and Tableau, as IDC projects worldwide spending on technologies and services that will enable digital transformation to reach $1.8 trillion in 2022.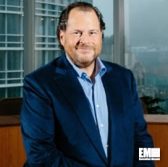 "Salesforce's incredible success has always been based on anticipating the needs of our customers and providing them the solutions they need to grow their businesses," said Keith Block, co-CEO, Salesforce. "Data is the foundation of every digital transformation, and the addition of Tableau will accelerate our ability to deliver customer success by enabling a truly unified and powerful view across all of a customer's data."
Following the acquisition close, Tableau will operate independently under the Tableau brand, driving forward a continued focus on its mission, customers and community. As part of the world's #1 CRM company, Tableau will remain headquartered in Seattle, Wash. and will continue to be led by CEO Adam Selipsky and the current leadership team.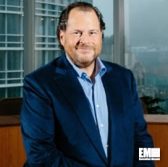 "Joining forces with Salesforce will enhance our ability to help people everywhere see and understand data," said Adam Selipsky, president and CEO of Tableau. "I'm delighted that our companies share very similar cultures and a relentless focus on customer success. I look forward to working together in support of our customers and communities."
Bank of America Merrill Lynch is serving as exclusive financial advisor to Salesforce and Wachtell, Lipton, Rosen & Katz and Morrison & Foerster LLP are serving as legal counsel. Goldman Sachs & Co. LLC is serving as exclusive financial advisor to Tableau and Cooley LLP is serving as legal counsel.