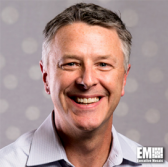 Ken Johnson, senior director of product management at Red Hat, has said agencies should implement a modern approach to application architecture development beyond traditional methods to fit agile and hybrid cloud requirements.
He wrote in a Nextgov guest piece published Monday that organizations need to move away from centralized and complex architectures and adopt a distributed infrastructure that can connect disparate systems and formats while providing visibility on data such as threat intelligence information and contract status.
According to Johnson, agencies can implement agile integration through DevOps-based packaging and deployment procedures, application programming interfaces and disributed integration.
"Distributed integration takes what was formerly a highly complex and centralized process and boils it down to smaller, more manageable pieces. It essentially turns the process of integrating and connecting systems into a microservice that enables functionality to be deployed wherever it"™s required."