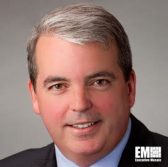 NCI Information Systems announced on Monday that the company has formed an exclusive partnership with Holonic Technologies. NCI will harness the power of Holonic"™s proprietary CodeIntent solution to further expand the capabilities of NCI"™s Shai AI"'as-a-Service (AIaaS) offering.
"Government agencies are burdened with the significant cost of operating and maintaining legacy mission-critical systems," said Paul Dillahay, president and CEO of NCI.
"By delivering refactored applications using the CodeIntent platform, NCI will be able to decrease the time and cost of typical modernization efforts by more than 70 percent while significantly mitigating overall budget and schedule risk "" with speed and accuracy unmatched by humans alone."
CodeIntent is an additional tool within NCI"™s overall AIaaS offering, which integrates powerful commercial technologies, such as intelligent automation, machine learning, code refactoring, and other customized solutions. These capabilities enable NCI to continue to operationalize AI for its government customers.
By leveraging the Holonic AI technologies as part of Shai, NCI can help government agencies address today"™s most urgent mandated security initiatives and modernization challenges, caused by outdated legacy code, antiquated programming languages, software owned or written by foreign-based companies, and shortages in highly-skilled programming staff for legacy systems.
This agreement with Holonic is NCI"™s third exclusive, strategic partnership with AI leaders from the commercial sector to benefit federal customers. NCI has initiated partnerships with Olive, formerly CrossChx, to help build a groundbreaking, proprietary, U.S.-coded AI platform for the federal government. In addition, NCI announced its second partnership with Tanjo to build new data analytics capabilities into Shai.
About NCI Information Systems
NCI is a leading provider of enterprise solutions and services to U.S. defense, intelligence, health and civilian government agencies. We have the expertise and proven track record to solve our customers"™ most important and complex mission challenges through technology and innovation. We hold core competencies in delivering cost-effective solutions and services.
Coupled with a refined focus on strategic partnerships, NCI is committed to bringing commercial innovation to missions of national importance for our customers.