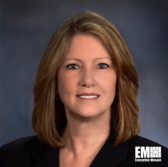 The U.S. Transportation Command has tapped Lockheed Martin "‹to deliver A330 Multi Role Tanker Transport aircraft to the U.S. Air Force as part of the company"™s joint venture with Airbus, Air Force Magazine reported Friday.
Michele Evans, executive vice president of Lockheed's aeronautics business, made the announcement ahead of the Paris Air Show and said Boeing"™s wins on the T-X trainer, UH-1N helicopter and MQ-25 unmanned aircraft system contracts were "tough losses" for the former.
She added that Lockeed is undergoing a digital transformation and implementing a model-based engineering approach as part of its updated strategy.
Lockheed is slated to potentially partner with the Japanese government for F-2 fighter jets, as well as the Korean Aerospace Industries for the T-50A trainer which the former intends to offer for T-X trainer competitions.