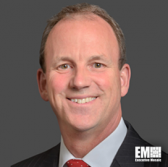 Jon Scholl, president of Leidos"™ health group, said the health information technology infrastructure needs to be mapped and assessed in order to support the Department of Defense"™s new electronic health record system, HIT Infrastructure reported Friday.
"The underlying IT backbone "" the networks, the computers, the printers, the medical devices "" must be mapped and tested to support the new system. The implementation at our initial pilot sites identified the critical importance of validating and revalidating that the necessary infrastructure is in fact ready," Scholl told a subpanel of the House Veterans"™ Affairs Committee during a June 4 hearing.
Scholl said other lessons learned by the company during the pilot of the MHS Genesis platform in the Pacific Northwest involved medical personnel and training.
"We refined our approach to training. The curriculum is now better aligned to clinical processes. We are using team-based, role-based, and just-in-time-based training methods," he told lawmakers.
Leidos oversees the Pentagon"™s $5.5B MHS Genesis EHR modernization project based on Cerner"™s platform.