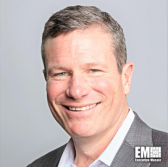 Several executives in the federal information technology sector cited how the Federal Information Technology Acquisition Reform Act helps agencies carry out their information technology modernization efforts, MeriTalk reported Thursday.
"Do we spend too much or not enough on IT "" and what"™s a reasonable return on investment. To answer these questions, we need to get a clear picture of the real federal IT spend "" that"™s why FITARA"™s so important," said Steve Harris, senior vice president and general manager of Dell EMC"™s federal business.
"It empowers CIOs with the responsibility for agencies"™ IT spend "" and requires that CIOs report to the head of the agency," added Harris, a 2019 Wash100 winner.
Matt Krupnick, public policy director for government affairs at Red Hat, highlighted agencies"™ progress in implementing the law through the eighth FITARA scorecard.
"The transparency provided via the scorecard keeps agencies focused on a host of critical government IT issues. Congress should be congratulated for their effective use of oversight to change agency behavior," Krupnick said.
Industry executives also discussed the Data Center Optimization Initiative and security policies.