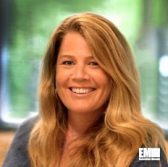 ICF announced on Friday that the company has been awarded a potential three-year, multiple award blanket purchase agreement (BPA) with a total ceiling value of $100 million to support the governmentwide Centers of Excellence (CoE) program, a partnership initiative between GSA and the White House Office of American Innovation.
Among the 20 companies that were selected, ICF was one of only two that were chosen to compete for work in six of the seven areas covered under the BPA. ICF is eligible to support change management, cloud adoption, contact center, customer experience, information security and IT infrastructure optimization.
"Our technical and experience teams are seamlessly integrated, highly collaborative and excited to work with agency partners to accelerate IT modernization and improve the citizen experience at all levels," said Kris Tremaine, ICF senior vice president for transformation, technology and engagement.
"ICF brings the technical expertise and change management experience needed to help GSA partner agencies understand 'the what,' 'the way' and 'the why' of digital transformation," he added.
The CoE program creates centers within federal agencies by teaming top federal tech talent with industry innovators with a focus on transforming and modernizing systems and improving how government interacts with its citizens.
"We selected companies who demonstrated the potential to discover issues related to current legacy systems and develop recommendations for modern-day technological solutions to the problems our citizens face when interacting with government services," said GSA CoE Executive Director Bob DeLuca.
About ICF 
ICF is a global consulting services company with over 7,000 full- and part-time employees, but we are not your typical consultants. At ICF, business analysts and policy specialists work together with digital strategists, data scientists and creatives.
We combine unmatched industry expertise with cutting-edge engagement capabilities to help organizations solve their most complex challenges. Since 1969, public and private sector clients have worked with ICF to navigate change and shape the future.