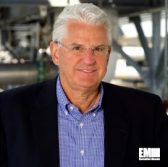 Steve Selfridge, president of Government Services for Day & Zimmermann, recently spoke with ExecutiveBiz about the company"™s recent acquisitions, diversifying its portfolio, the challenges of implementing the latest emerging technologies and the process of recruitment.
"We are proud of our people. In the end, success is truly about people and execution."
ExecutiveBiz: What kind of impact have your recent acquisitions had on Day & Zimmermann? What kind of assets are you looking to acquire in the near future?  
"As part of our strategy to build a solid platform of truly integrated solutions within our D&Z Government Services group (comprising D&Z companies Mason & Hanger and SOC) we have completed a series of strategic acquisitions in the government sector to further diversify our Architecture & Engineering, Global Security, and Operations & Maintenance services, meanwhile expanding our portfolio of government contracts, customer reach, and global footprint.
With dedication to the Mission of U.S. National Security, we must anticipate and stay far ahead of our customers"™ needs, providing mission support solutions that keep government personnel, property, and assets free from harm"™s way.
Our hard work and preparation put forth in recent years is paving the way for our rapid growth and success, particularly with our customers in the Departments of Energy, Defense, State, and other Federal Government Agencies "" all working in unison to support the U.S. National Security Mission. We can now proudly say we have operated and provided services in 165 countries, including the higher threat regions of the Middle East, North and Central Africa.
In 2016, we acquired an architectural and engineering firm specializing in the worldwide design of secure, mission-driven facilities. Building upon our momentum, last year's accomplishments include two acquisitions which further diversified our portfolio adding Heavy Vehicle and Aircraft Maintenance, Repair and Overhaul Services to our Operations & Maintenance business, and Cyber Security and Technology and Cyber Operations to our Integrated Security business.  
In the complex, high threat environments we operate in, we will continue to stand out and strive to succeed as the most agile and trusted provider of mission support solutions under this model.
In terms of future acquisitions, timing is everything. As a growing firm with a healthy portfolio of business, we are always actively researching and looking for the right fit. We are seeking opportunities that will better support our ongoing success with our government customers, and have set our sights on expanding into adjacent markets, new geographies, and growing organically through both M&A and JVs."
ExecutiveBiz: With federal agencies working to implement cyber and other emerging technologies as quickly as possible, what is keeping Day & Zimmermann ahead of the curve?
"Our most recent investment in cyber security and technology and cyber operations has expanded and aligned our services to address the greatest mission-impacting threats facing our customers in the Defense and National Intelligence Communities. We live in a digital era and new technologies geared towards national security are constantly emerging, yet so are the global threats.
In 2018, through our acquisition of a company providing specialized cyber programs to various U.S. Federal Agencies, we added a range of new services including cyber security engineering and tool development, rapid hardware and software prototyping, systems testing and evaluation, operator testing in field environments, and threat monitoring and assessment capabilities to support the U.S. Government in critical national and homeland security missions.
We also welcomed a dynamic team of cyber security engineers and intelligence analysts with expertise and field services in cyber forensics; biometrics; tagging, tracking, and locating (TTL); Tactical ISR (Intelligence, Surveillance and Reconnaissance); training and field operations; force protection; and secure communications.
Adding cyber to our portfolio of services was a vital next step to ensure that our nation"™s critical assets are safeguarded from the broad spectrum of threats that are here today and evolving tomorrow."
ExecutiveBiz: What are the top qualities you look for in your talent?
"We tend to attract employees with a strong drive, as well as true expertise in their field. We look for high performers who exceed our government customers"™ expectations. It"™s no surprise that the single belief that bonds all of our employees across the board is patriotism.
Our people are committed to protecting the Mission of U.S. National Security and all federal agencies supporting that mission, and they will go above and beyond for this county.
As an organization with a long and rich history in supporting the United States Government, we stand out because of our core values and standards. Safety is our number one core value. The value of safety is embedded in our culture and is critical to all aspects of our work, from the delivery of mission critical safeguards and security, operations and maintenance, design and engineering, explosive ordnance storage and disposal, international logistics, life support services, and cleared staffing solutions.
Our robust ethics and compliance programs help reinforce these high standards and carry forth our values as an organization. We seek the same high values and standards in the leaders we hire.
We have built great depth in our management teams, setting the stage for stronger performance and collaboration amongst our global workforce. We are proud of our people. In the end, success is truly about people and execution."
ExecutiveBiz: What are the greatest challenges you face to recruit and hire talent in such a competitive industry?
"It"™s well known that an organization"™s success correlates to how diverse their teams are, relative to competitors. But in this industry, attracting minorities and females, to build a richer tapestry of bench strength, has historically been a challenge. To address this, we"™ve been making significant investments in our organization to support and develop our existing diverse talent and attract more people with the specific skillset to support our U.S. Government"™s missions.
Operating under the belief that diverse teams deliver innovative and better results, we are focused on diversifying our teams across the board.  We invest our resources in supporting STEM education and career fairs, to help shift historical roadblocks that have detracted specific minorities from careers in science, engineering, and technology.
In addition, identifying "˜cleared talent"™, with an active U.S. Government Security Clearance, can be a hurdle when we are seeking to fill a position with a very niche and specific skillset in a given timeframe. However, we find that because we have always been a military friendly organization focused on helping veterans transition into our workforce, we naturally solve this industry challenge by attracting the best retired military and veteran candidates "" typically pre-cleared and eager to join our mission.
We value the immeasurable skills and experience the military has provided them, and are pleased to provide a new path for our veteran employees to serve their country. For more than a decade we have supported civilian career transitioning efforts at the largest deploying bases in the U.S. including: Fort Bragg, Fort Hood, Joint Base Lewis-McCord, Camp Pendleton, and Camp Lejeune, to name a few.
Overall, we are working hard to encourage our people to bring diverse thinking and experiences to facilitate a more open and inclusive workplace. We have thrived as a company because we seek to always embrace change for the better and be at the forefront of these important changes in history."
ExecutiveBiz: Why is diversifying the company"™s portfolio so important to its future? 
"Day & Zimmermann has been around for nearly 120 years supporting the U.S. Government. We have seen the world change with new emerging markets and technologies – and of course, we"™ve seen others that have become obsolete.
As our world evolves and technologies advance, so do the threats to our government and National Security. By continuously building and diversifying our services, we evolve as a company, staying ahead of the ever-changing threats and providing the government a solid and secure environment to do their best work. Our strong geographic presence and diversified services across the globe give us an advantage, keeps us agile and informed. We are one step ahead for our Government customers – collaborating across our enterprise and engaged 24/7."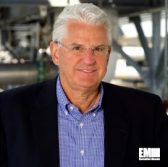 Prior to his tenure with Day & Zimmermann, Selfridge held various senior leadership roles with Snap Fitness, Acsis, Unirisx, Checkpoint Systems and other organizations. Selfridge also graduated from Rutgers University – Camden with a Bachelor of Arts Degree in Business and Accounting in 1978.