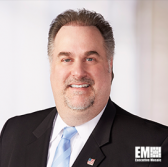 TYSONS CORNER, VA, June 6, 2019 "" Cameron Chehreh, chief technology officer for the federal sector at Dell EMC, believes the information technology modernization effort within the U.S. Air Force's air and space operation centers provides lessons learned that government agencies can adopt to update their own IT infrastructure, GovCon Wire reported May 28.
Chehreh wrote that the Air Force's experience implementing its aerial refueling scheduling application and the creation of the Kessel Run unit after the app's success demonstrate that agencies should start with small programs and simple but logical approaches before working toward a larger effort.
Agencies should also implement scale-out strategies and establish a mindset where cloud is an operating model that is just one element in delivering "efficient and effective IT," Chehreh added.
About Executive Mosaic: Founded in 2002, Executive Mosaic is a leadership organization and media company. Executive Mosaic offers highly coveted executive events, breaking business news on the Government Contracting industry, and robust and reliable content through seven influential websites and four consequential E-newswires. Headquarters are located in Tysons Corner, VA. www.executivemosaic.com