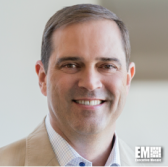 Amid industry"™s concerns over President Donald Trump"™s 25 percent tariffs against China, Chuck Robbins, chairman and CEO of Cisco, said his company saw little internal impact but the trade war may affect customers, Bloomberg published Friday.
"Think about where you are today and what you can do with your mobile device vs. what you could 15 years ago," Robbins said of 5G networking.
"This is no different. You"™re gonna see a steep change, and this one is probably exponentially better than what we felt over the last decade."
Robbins noted he is worried about the possible impacts of ongoing U.S.-China trade disputes on the macro environment and customer sentiment.
He does not expect the trade war to significantly affect Cisco's supply chain company as the company moves products on a regular basis through its global distribution network.
"Our teams did such an amazing job optimizing our supply chain over the last eight months that they actually put us in a position where the latest 25 percent [tariff] really had a pretty nominal effect from a pricing perspective," he told the publication.