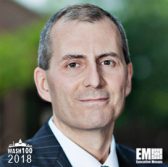 Carahsoft Technology has partnered with Effectual to provide specialized services for Amazon Web Services and VMWare cloud offerings in the public sector.
Carahsoft said Tuesday it will include Effectual in its Cloud Purchasing Program and make the latter"™s services available through the National Association of State Procurement Officials ValuePoint, NASA Solutions for Enterprise-Wide Procurement V and The Quilt purchasing vehicles.
Effectual will offer its AWS and VMWare migration and management, security and compliance and other cloud infrastructure-related services using Carahsoft"™s pay-as-you-go online procurement framework in an effort to help government clients avoid "vendor lock" and extra costs.
Craig Abod, president of Carahsoft and 2019 Wash100 Award recipient, said the partnership will help public sector customers manage cloud deployments while optimizing data storage infrastructure and service delivery.
Effectual is headquartered in Hoboken, N.J., and offers cloud enablement, security, migration, cost optimization and architecure support services to the government and commercial markets.