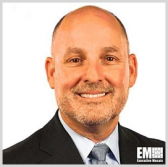 Gene Zapfel, a former group vice president at Unisys and principal at Booz Allen Hamilton, has been named chief growth officer of Sterling, Va.-based information technology services provider REI Systems, G2Xchange ETC reported Tuesday.
In his new role, Zapfel will be responsible for driving REI's efforts to grow its market presence, offerings and customer base.
He has more than 25 years of industry experience in areas such as strategy development and implementation, solution development, information technology delivery, business operations and financial management.
Zapfel started his career at Booz Allen, where he worked from May 1995 to January 2005, and joined Unisys as a partner for nearly six years. He then served as managing partner for portfolio solutions of Unisys' federal systems business for one year before he took the position of group VP in October 2011.
He also led both Koniag Services and its Arlluk Technology Solutions subsidiary as president. He was the chief operating officer at IT company Concept Plus before moving to REI.